Regions voices on a national level
Sub-national Transport Bodies
Learn more about SNTB's and how we work with them on our proposals.
England's Economic Heartland
EEH provide the South Midlands region's voice on strategic infrastructure and services. Their leadership is focused on addressing barriers to realising the region's potential.
EEH are the Sub-national Transport Body for the South Midlands region. Their overarching Transport Strategy will be a 30 year strategic vision for our transport system that puts the needs of businesses and individuals at the forefront of investment decisions
EEH's work of wider strategic infrastructure is focused on making sure investment in transport, digital and utilities infrastructure is 'joined up'
EEH's work with their delivery partners is focused on identifying investment priorities, getting the funding secured and then delivering improvements to budget and on-time.
Midlands Connect researches, develops and recommends transport projects which will provide the biggest possible economic and social benefits for the Midlands and the rest of the UK.
They are the Sub-national Transport Body for the West Midlands, and most of the East Midlands region. They also have a Transport Strategy.
They examine every option for improving major transport infrastructure in our region. The fundamental aim of these improvements is to transform regional and UK gateways, bringing the Midlands closer together and accelerating cost-effective improvements to unlock east-west connectivity that will enable the Midlands' economies to work more effectively together.
Peninsula Transport is a new partnership created to transform transport and boost economic growth. It has been formed by the five lead transport authorities in the Peninsula – Cornwall Council, Devon County Council, Torbay Council, Plymouth Council and Somerset County Council.
The partnership brings together the area's five transport authorities to work directly with the Department for Transport on the strategic transport priorities for  the region.  It will involve both the Heart of the South West and Cornwall and the Isles of Scilly Local Enterprise Partnerships, alongside Highways England, Homes England and Network Rail.  Peninsula Transport will be seeking approval from the Secretary of State in due course to become a Sub National Transport Body (SNTB) which allows strategic transport investment decisions to be made at a local level rather than nationally.  
The Western Gateway Sub-national Transport Body is formed by an alliance of eight Local Authorities and one Combined Authority that have committed to work together to drive innovation, facilitate the transition to a decarbonised transport system, maximise economic growth and improve industrial productivity by strengthening travel connections to local, national and international markets.
The role of the Western Gateway Sub-national Transport Body (STB) is to set out the transport strategy for the region, provide leadership on strategic transport matters and present our collective priorities for greater investment in transport in the Gateway area to government, by providing a single, unified voice for the region. This will be underpinned by the production of a regional evidence base that informs the long-term Strategic Transport Plan
Transport East is the Sub-national Transport Body for Norfolk, Suffolk, Essex, Southend-on-Sea and Thurrock. The partnership provides a single voice for our councils, business leaders and partners on our region's transport strategy and strategic transport investment priorities, working in close collaboration with the government and the rest of the UK.
Transport East will drive forward a truly joined-up transport network and secure vital investment in future infrastructure.
TfL are the integrated transport authority responsible for meeting Mayor Sadiq Khan's strategy and commitments on transport in London. TfL run the day-to-day operation of the Capital's public transport network and manage London's main roads.
TfL are guided by the Mayor's Transport Strategy and its target that 80% of all journeys will be made on foot, by cycle or using public transport by 2041.
TfL use technology and data to make journeys easier. Oyster and contactless payment cards and information in different formats help people move around London.
Live travel information is provided directly by us and through third party organisations which use the data TfL make available to power apps and other services.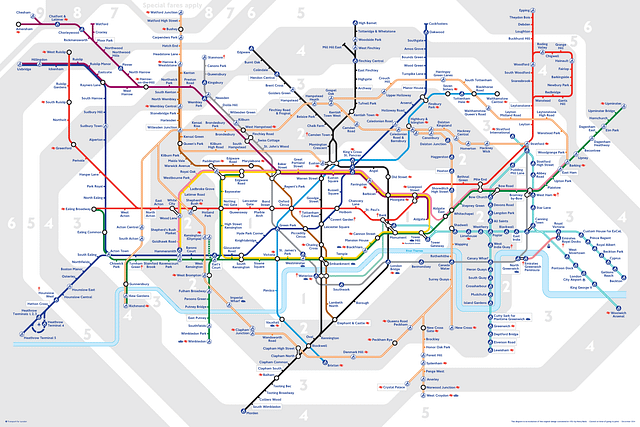 North East and North West
As a partnership, TfN bring the North's local transport authorities and business leaders together with Network Rail, Highways England, and HS2 Ltd, while working closely with Central Government. TfN enable the North to speak with One Voice on the transport infrastructure investment needed to drive transformational growth and rebalance the UK economy.
TfN are based across the North, with offices in Manchester and Leeds and colleagues working within local transport bodies.
TfN will not replace or replicate the work of existing local transport bodies. TfN's role is to add strategic value by ensuring that funding and strategy decisions about transport in the North are informed by local knowledge and requirements. This fits with the devolution agenda and TfN will draw powers down from central government rather than up from local government.
Transport for the South East
TfSE are the sub-national transport body for the South East of England. Their purpose is to determine what investment is needed to transform our region's transport system and drive economic growth.
Transport for the South East was established in 2017 to determine what transport infrastructure is needed to boost the region's economy.
TfSE's partnership is made up of 16 local authorities, five local enterprise partnerships plus representatives of district & borough authorities, protected landscapes and national delivery agencies.
This unrivalled civic and business leadership is best placed to understand the potential for economic growth in our area. By speaking with one voice on our region's transport priorities, we're able to make a strong case to government for the investment the South East needs.